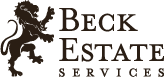 Beck Antiques & Jewellery offers a variety of appraisal services. We excel in providing timely, formal appraisals for estate tax and probate purposes. Our renowned team of specialists and professional staff bring years of experience to each appraisal.
We work with executors, families, law firms, trust and estate professionals, heirs, and private clients across Alberta, providing our comprehensive appraisal services. Our thorough, well-researched, fair-market appraisals have earned us a solid reputation for professionalism, integrity, and service throughout Canada.
---
Sale Appraisals
If you are interested in selling an antique to Beck Antiques, that is a sale appraisal.  We will appraise your item(s) at wholesale value.
Sale appraisals – FREE
---
This is a written document that provides detailed information about the current market value of objects or family heirlooms.  This type of appraisal is used for the following:
Sale to a relative or non-relative
Partitioning an estate among heirs or beneficiaries
Prior to listing the home for sale
Partial interest (typically income property)
Federal or Provincial estate tax returns
Gifts and gift trusts
Determining the basis for capital gains tax
Estate appraisals are used by executors and administrators of estates for valuing antiques and items for distribution to family members.  This is done so everyone gets a fair share. They are also used by lawyers, accountants, gift trusts, trustees, charities, and museums.
Full color digital photographs are included in each appraisal to easily identify each item. Depending on the location, we are happy to provide a preliminary walk-through examination to determine approximate costs and/or any special needs.
We usually recommend only appraising items with a value of $100.00 or more.
Estate appraisals – $165.00 / hour
---
Insurance appraisals are done for your insurance company.  These valuations are based on the cost of replacing an item (i.e. the item's worth).
Full color digital photographs are included in the appraisal in order to make each object easily identifiable.
Insurance appraisals – $165.00 / hour
---
The most important thing you can look for in an appraiser is experience, qualifications and references.  Clinton Beck and Carla Beck are two of Western Canada's top antique estate appraisers with a long list of credentials and references.
Clinton Beck – visit Beck Gold & Diamond Brokers
Carla Beck – visit Beck Gem Lab
FCGmA – fellow of the Canadian Gemmological Association, Graduate Gemmologist
RMVP – registered Master Valuer, jewellery appraising
CAP-CJA – certified appraisal professional, Canadian Jewellers Association
NAJA – National Association of Jewelry Appraisers, USA
Courses:

Master diamond grading
Treatments and pricing coloured gemstones
Detection of synthetic and treated diamonds